At the end of September, the EDP ROCK "N" ROLL MADRID RACE took place. The streets of the capital dressed up to receive the dozens of running lovers. And in CABISUAR we did not want to miss out on this "sports festival", attending as SUPPLIERS of the event and providing everything necessary to guarantee the ASSISTANCE and SAFETY of all participants and attendees.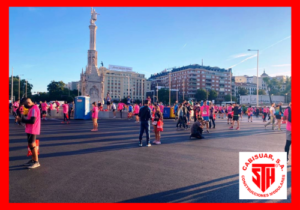 At the exit, a structure with 4 modules and two heights (the upper height completely panoramic) was located. Security and perimeter fences organize the entire space of the route.
Along the entire route, several dozen portable toilets were placed. In CABISUAR we took care of its transport, installation, sanitation and collection at the end of the sporting event.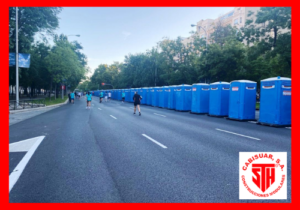 Rock 'n' Roll Running Series Madrid is also a great incentive for tourism, and a perfect showcase for our city to be recognized all over the world, getting nearly 10,000 foreign runners from around 110 countries to visit us every year.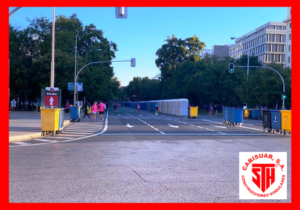 Seeing Madrid recover its splendor and sporting events... It's priceless. For many months I have not been able to enjoy these sports calls and we are sure that running lovers, participants and spectators, were looking forward to seeing the streets full and the applause of encouragement for all the runners.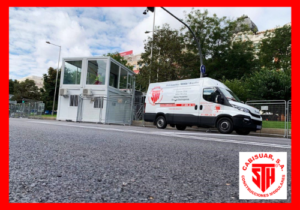 In CONSTRUCCIONES MODULARES CABISUAR S.L. we want to thank the organization for having us on this occasion. We will continue working to always be able to offer the best service and to be able to enjoy these and other events in the great city of Madrid with our work.